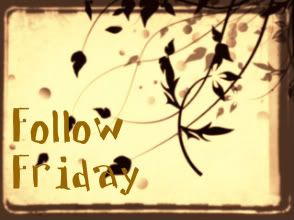 Now, guess what? 'A Novella's Tale' is the featured blog for this week! I'd love to thank Rachel (
Parajunkee's View
) and Alison (
Alison Can Read
) for giving me this terrific opportunity to be featured. So, thank you! Also, if you've visited this blog, please
leave a comment and a link to your blog URL
below. I will follow you once you do :)
Let's get to the main point now...
Name 3 authors that you would love to sit down and spend an hour or a meal with just talking about either their books or get advice on writing from?





The first author I would choose would be J.K. Rowling. Haha, I'm sure everyone expected that. But the reason why I'd love to talk to her would be because she's created a phenomenon book series. She's a fantastic example of rags to riches. What is her secret to being so successful? I'd like to know.















The second author would have to be Hans Christian Anderson. I absolutely LOVE his fairytales (and yes, I do believe that you're never too old for them!) and it's incredible that his stories have been passed from generation to generation, almost without getting a scratch or dent. By that, I mean that the stories we are told are pretty much the same as the ones our grandparents heard of when they were young.







Finally, I would love to have a chat with Anne Frank. I understand that she's not really an author, but I find her very inspirational. Barely any of us can relate to her, but yet, she is someone we could easily have a conversation with on the street. Thinking of her shifts my mood from depressed to hopeful. If she believed that she could survive the Holocaust, I can definitely get over my bad hair day.
Which three authors would YOU pick? I'm interested to know!!!